Instant access to:
3,000+

Premium Quality Website & Flash Templates
(Photoshop PSD & HTML files included)
8,000+

Professional True-Type Fonts

1,200+

Microsoft Office Word Templates

2,000+

Stock Vector Icons/Illustrations

150+

Microsoft Office PowerPoint Templates

500+

Unique Design/Abstract Logos

600+

Professional Business Legal Forms/Documents

6,000+

Background Textures
Benefits:
Dreamweaver / Frontpage / GoLive / HTML Editor Ready
One-time fee provides unlimited access for 1 full year
Professionally designed website templates
Download the source files for all the featured templates
Access to numerous exquisitely designed website template layouts
Access to PSD files in addition to the HTML files for the web templates
Web templates are updated with new additions on a regular basis
Easily uploadable to your web servers
DreamTemplate™ offers a comprehensive, exclusive website templates collection consisting of Photoshop designs with HTML exported versions. Our website templates are easy-to-download and easy-to-edit. All the featured website templates have been designed to cater to your business needs both in terms of quality as well as cost. Our website templates are available in various categories which makes our gallery one of the most comprehensive and professionally designed collections available on the web today. You will also have access to the PSD files used to design the website templates displayed in the gallery. You can edit the PSD files and the HTML files using any sort of HTML editor (e.g. Microsoft Frontpage, Dreamweaver) and to edit your image files you will need any image editor that support PSD files such as Photoshop, ImageReady or Paint Shop Pro.
What does our membership include?
Our membership includes access to over 5,000+ premium quality templates, professional fonts, cliparts, abstract images, office documents and more! You get unlimited downloadable access to all of our templates, logos and more for just one small payment. Plus you get the benefit of all templates made after you join. This is a deal that can't be beaten!
What is a Website Template?
A template can be thought of as a pre-made Website. A template is a pre-made layout for your web page. Each template is made to be easily customized by anyone with some web design knowledge. Each template includes fully coded html index and content pages, as well as a set of blank images and Photoshop files to make your customization job as easy as possible.
Stop paying $ 35.00 - $ 70.00 for a website template
We offer a unique service to download all our dazzling website templates for a small one-time fee. Stop paying $ 35.00 to $ 70.00 per website template and instead download all the website templates by signing up for one simple unlimited access membership.
How do I start using the website templates?
You can download our website templates by subscribing to our unlimited access membership. Once you register your account with us and subscribe the program of your choice, you can preview and download all the website templates featured on this site - almost immediately! Our website templates empower you with an ability to create state-of-the-art websites within minutes!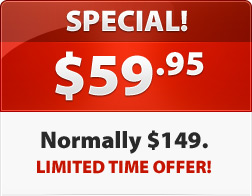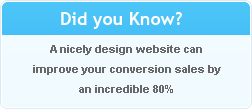 Why DreamTemplate™
• Build as many sites as you want
• The freedom to use your templates for personal or corporate sites
• Lifetime access to your design
• Unlimited use of your template(s)
• Unique Design Concepts
• High Quality Graphics
• Photoshop PSD Files Included in Zips
• Optimized Images.
Why use Templates?
Templates are for people who don't want to spend big money on designers and don't have a lot of time to spend designing their own Web site. Templates are for people who just want to select a great design, drop their content and text in and be done with it.
Why pay $35-$70 for a single
website template? Download all of
our professionally designed web templates! Each template works
out at just 6 cents!